To see far is one thing, going there is another.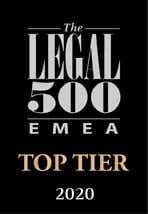 "RTPR displays an 'outstanding blend of local and international knowledge' and 'a broad understanding of both the legal and business side of their clients' needs."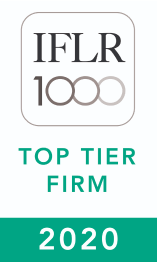 "They are the go-to firm for sophisticated work or complex or multi-jurisdictional transactions. Their work is flawless, providing invaluable advice on the most difficult business and legal issues."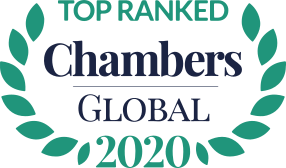 "RTPR is a strong Romanian firm widely recognised for its transactional expertise."
"RTPR has a great (possibly even unique in the Romanian market) combination of local and international legal experience, which makes them extremely useful to international companies operating in Romania or to local companies looking to internationalize or go into the M&A arena with international buyers/sellers."
Legal 500 2020
"A very experienced team with a strong reputation in large finance deals. They have the necessary resources and expertise to advise on the most complex issues. They are commercial and client-oriented. They have a large team of lawyers, the best on the market."
Legal 500 2020
"The firm has a top tier banking and finance team in Romania and their great legal assistance in cutting edge transactions adds value to the deal."
Legal 500 2020
"The capital markets team at RTPR is one of the best options you can get for this type of legal advisory in Romania. They know the law, international standards, business needs and are able to advise effectively."
Legal 500 2020
"They are very responsive and have a deep knowledge of competition law, it is always a great pleasure to work with them."
Legal 500 2020
"Very reliable and hard working team. They have excellent capabilities and outstanding client approach. Extremely proactive and always available – we valued this very much as we needed to sign the deal quite urgently."
Legal 500 2020
"The team is always ready to help, with an appropriate mix of seniority, very prompt and always willing to go for the extra mile."
Legal 500 2020
Clients laud the team for being "knowledgeable, client-oriented and easy to interact with," pointing out that "their experience helps in handling complex issues which might arise during the transaction."
Chambers Europe 2020
One client affirms that all members of the team "are extremely bright, commercially oriented and focused."
Chambers Europe 2020
"It is the go-to law firm for complex projects with challenging timelines," notes one client who also enthuses: "They have the resources, the determination and the skills necessary to provide a package that goes beyond the typical involvement of a legal adviser on an M&A transaction."
Chambers Europe 2020
"The lawyers constantly look to achieve the best position for their clients without jeopardising the deal."
Chambers Europe 2020
"The lawyers have the necessary expertise, exposure and background for any kind of banking deal."
Chambers Europe 2020
"They are a top Romanian Firm. They have very strong knowledge. They are proactive, practical, easy to approach, quick to respond, and have built an effective partnership. If we need to ask for English law advice, they can work with partners in other firms depending on the budget, which they are willing to negotiate for us, providing us with cost effective solution."
IFLR1000 2020
"They have a bunch of brilliant lawyers who worked on the largest deals in the market. I admire their unique blend of experience and knowledge which is vital for complex deals."
IFLR1000 2020
"They provide excellent service and they are truly a 'top-notch' firm in the Romanian banking and finance market. They can handle very complex cross-border transactions and always ensure a smooth closing."
IFLR1000 2020
"The team is intuitive in the sense that the lawyers sense what our priorities are and what things they should pay attention to," says one client, going on to praise the lawyers' "knowledge of both the local and the international regime and standards."
Chambers Europe 2019
"The lawyers have been exposed to so many scenarios in the past that they can come up with lots of ideas to unblock commercial situations."
Chambers Europe 2019
"The strength of their team lies in the vast experience of the lawyers who has solid knowledge and an amazing ability to find flexible solutions to intricate problems. The lawyers are business-oriented, dedicated, responsible and creative."
IFLR1000 2019
"What sets them apart is their full commitment and amazing adaptation to the client's needs and corporate culture. Excellent people and excellent results."
IFLR1000 2019
"Their lawyers are among the most reputable in Romania, and they make you feel comfortable when you have them on your side during negotiations. They really know their job and do it without a glitch. Highly recommended."
IFLR1000 2019
"At RTPR, the 'extremely bright, commercially oriented and focused' team is 'always prompt, dedicated, and gives excellent solutions'."
Legal 500 2018
"What I appreciate most is that their advice always takes our business goals into account."
Chambers Europe 2018
"They understand and add value to our business."
Chambers Europe 2018
"Highly professional team with in-depth legal knowledge, business-minded and client oriented."
IFLR1000 2018
"Experienced, creative team with deep understanding of the business and industry. Flexible and available around the clock. Always meet the deadline."
IFLR1000 2018
"Enhanced knowledge of the industry, experienced and result oriented team, easy to communicate with and covering a wide range of legal topics."
IFLR1000 2018
RTPR "has a wonderful team of lawyers who offer first-class advice and innovative solutions".
Legal 500 2017
"One of the most experienced firms on the market", RTPR "provides high-quality and timely assistance".
Legal 500 2017
"We were advised by a multi-jurisdictional team involving the firm and its affiliates. The financings were successfully completed within the envisaged timeframe, to the full satisfaction of ourselves and our customer. It is a very reputable firm and one of our main points of contact for cross-border financings into Romania."

Chambers Global 2021

Proactive and very efficient. Excellent quality work, business oriented advice and exceptional approach in respect of each matter we entrusted to them.

Legal 500 2020

"The proactive attitude of the team, combined with the excellent knowledge of all of the details of the projects, has supported us in going through each transaction so smoothly - as if no cross-border elements were involved."

Chambers Global 2020

"RTPR is one of the best law firms in Romania. The services they provide are like under a turnkey contract. You give them the project and they deliver so that you can disburse. Great experience and good value for money."

IFLR1000 2020
Rankings
Tier 1
Energy and natural resources practice in Romania
,
Legal 500 2022, 2021, 2020, 2018, 2017
Tier 2
Dispute resolution practice in Romania
,
Legal 500 2023, 2022, 2021, 2020, 2019, 2018, 2017
Tier 2
TMT
,
Legal 500 2023, 2022, 2021, 2020, 2019, 2018, 2017
Tier 2
Employment
,
Legal 500 2023, 2022, 2021
Tier 2
Real Estate and Construction
,
Legal 500 2023, 2022, 2021
Tier 2
Intellectual Property
,
Legal 500 2023, 2022, 2021
Tier 1
Banking & Finance practice in Romania
,
Legal 500 2023, 2022, 2021, 2020, 2019, 2018, 2017, 2016, 2015, 2014, 2013, 2012, 2011
Band 1
Corporate and M&A practice in Romania
,
Chambers Global 2023, 2022, 2021, 2020, 2019, 2018
Tier 1
Banking practice in Romania
,
IFLR1000 2022, 2021, 2020, 2019, 2018, 2017
Tier 1
Capital Markets practice in Romania
,
Legal 500 2023, 2022, 2021, 2020, 2019, 2018, 2017, 2016, 2015, 2014, 2013, 2012, 2011
Tier 1
Capital Markets practice in Romania
,
IFLR1000 2022, 2021, 2020, 2019, 2018, 2017, 2016, 2015
Tier 1
Commercial, Corporate and M&A practice in Romania
,
Legal 500 2023, 2022, 2021, 2020, 2019, 2018, 2017
Tier 1
M&A practice in Romania
,
IFLR1000 2022, 2021, 2020, 2019, 2018
Tier 1
EU and competition practice in Romania
,
Legal 500 2023, 2022, 2018